The History of East of Scotland Budgerigar Society
Jag1.org is partnered with the Gadget Shop
Gadget Shop, providing cool gadgets, gifts, and boys toys. UK based.
Jag1.org highly recommends Budgerigar Show Manager
The Society was formed on 4th November 1957 in the YMCA Concert hall with the first committee members being :-
1st Year:- Morrice,Liang,Todd,Mackie,j.Lovie,
2nd Year:- V.Lace,Dalgarno,shepard,wilson,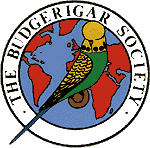 3rd Year:- Brown,Simpson,D.Lovie,Mitchel
The first Show was organized for November 1958
At the music Hall Aberdeen ,
Money prizes were as follows 1st Prize 10\- 2nd Prize 7\- and the 3rd prize 2/6 Best in show was £5 Pounds
And 2nd best in show was £3 Pounds
It wasn't known if the 1st,2nd and 3rd prizes were for best in section or prize money for classes,
****************************************************************
The East of Scotland 2008 committee are as follows:-
President = E.Rattery
Secretary/ treasurer = A. Connor / C.McDonald
Vice President . = D.Bennitt
Show /Secretary = J.Gove / C.McDonald
Show / Manager = D.Bennitt
Honorary Life Members
Life Members J.Gove
Life Membership Costs 15 x 10 years Annual membership.
****************************************************************
<![if !vml]>
<![endif]>